Carl de Boer, PhD, PLEng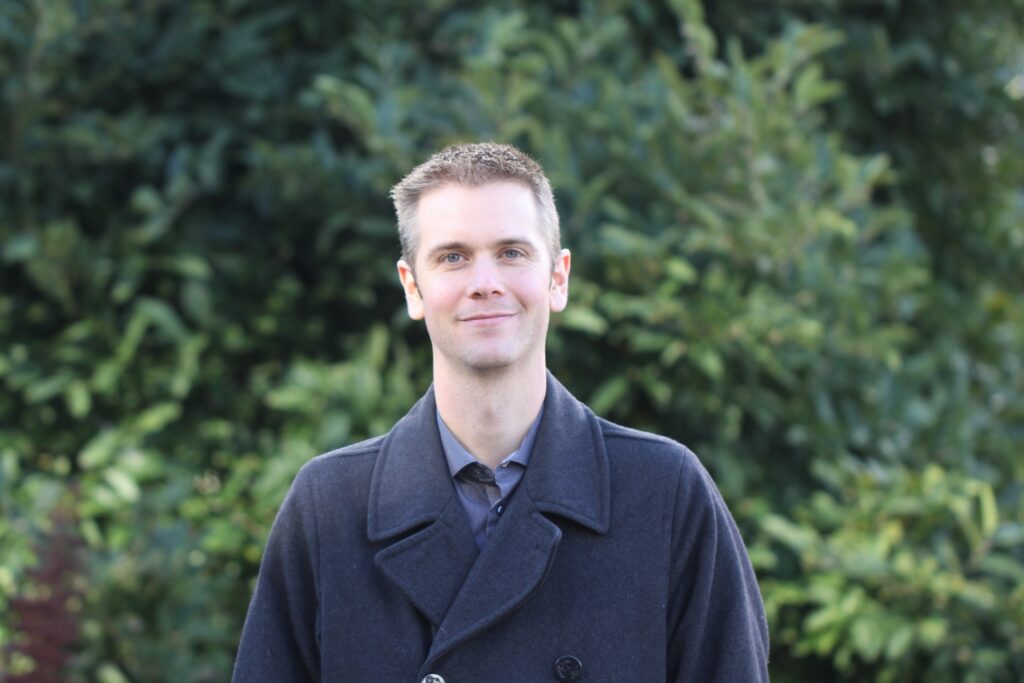 Carl is the founding member of the lab. He did his PhD in the lab of Tim Hughes at the University of Toronto, and a post-doc at the Broad Institute in Aviv Regev's group. He is currently an Assistant Professor in the School of Biomedical Engineering at UBC. You can reach Carl here.
Tweet to @CarldeBoerPhD
Research Associates
Cassandra Jensen, PhD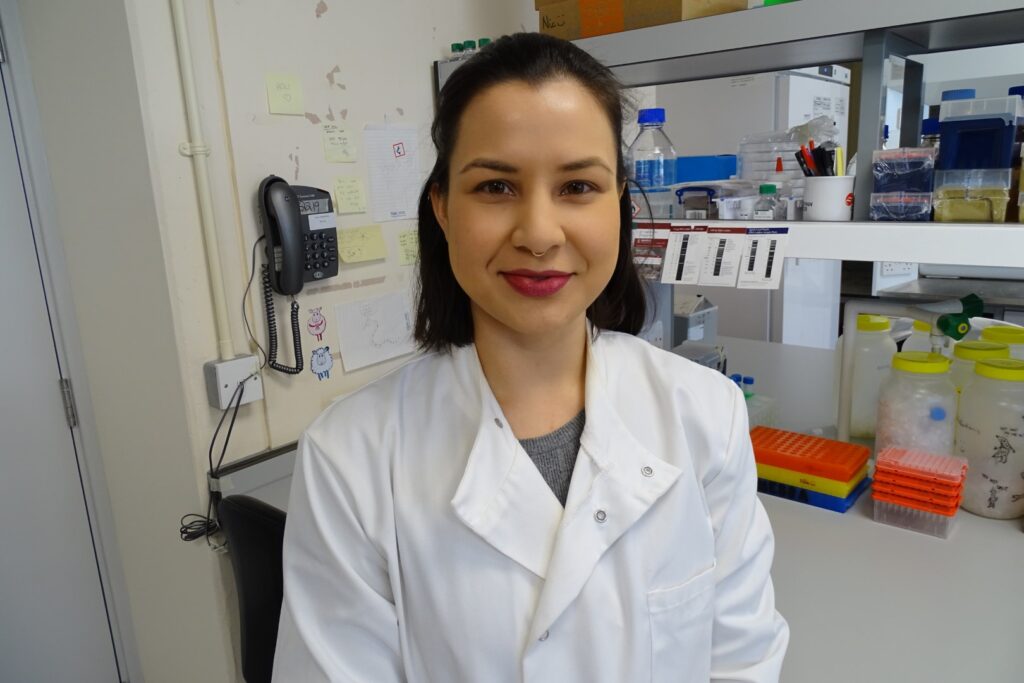 Cassandra is a Research Associate in the de Boer lab. Her project involves engineering synthetic chromosomes to improve models of gene regulation and to study mechanisms of de novo gene birth. Cassandra previously worked as a Senior Scientist at Boreal Genomics (Natera), and was a Postdoctoral Researcher in the Boer lab before that.
Postdoctoral Researchers
Najmeh Nikpour, PhD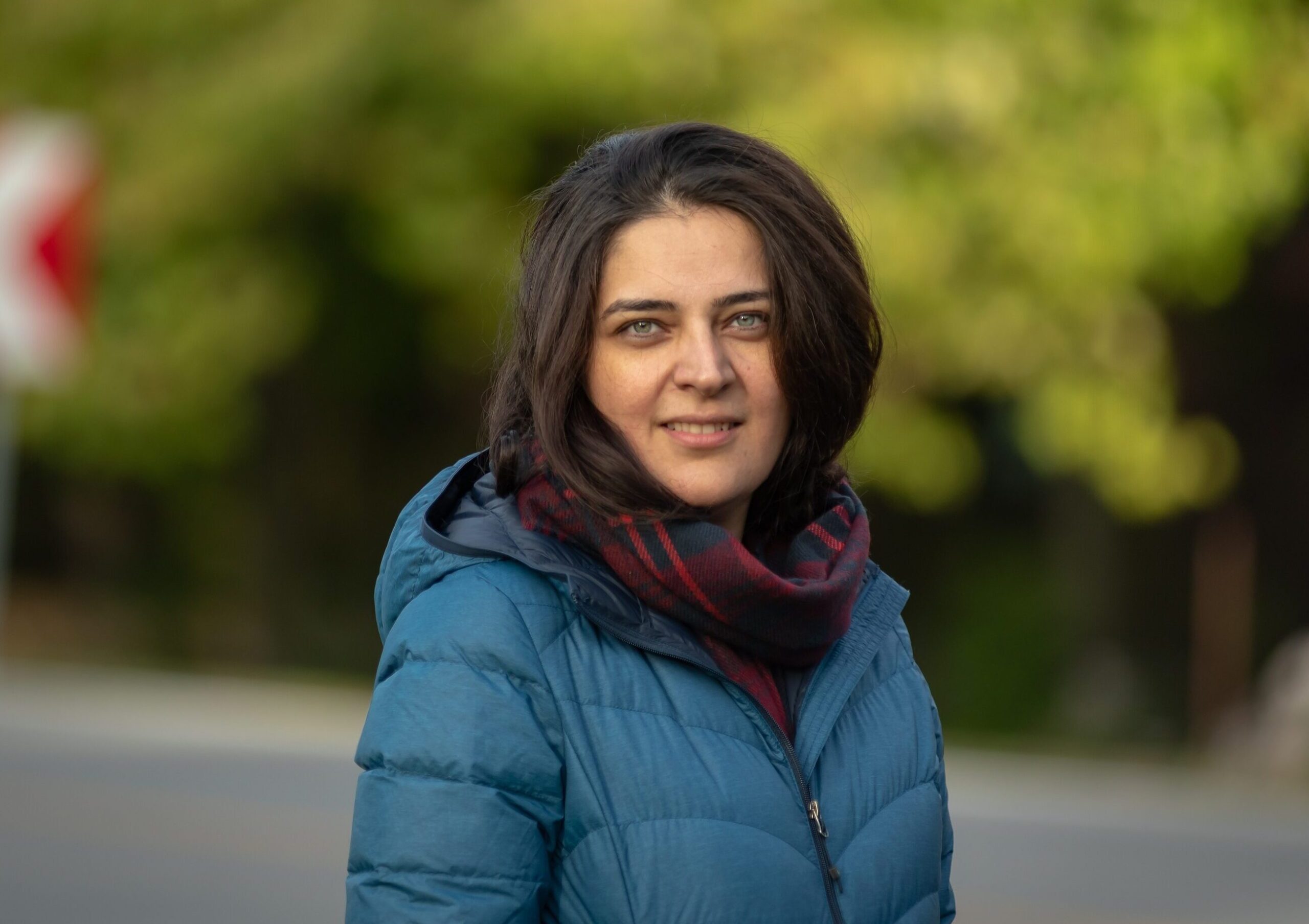 While completing my PhD in Molecular and Biochemical Parasitology at the Institute of Parasitology (McGill University) I became interested in understanding strategies involve in gene regulation of Eukaryotes. Therefore, I decided to join de Boer lab as a post-doctoral fellow to understand how transcription factors use various grammatical rules in regulatory elements in cell. My current project uses a novel quantitative model to gather cell-type specific gene regulatory programs via large-scale decoding of regulatory sequences in hESCs.
Dogancan Ozturan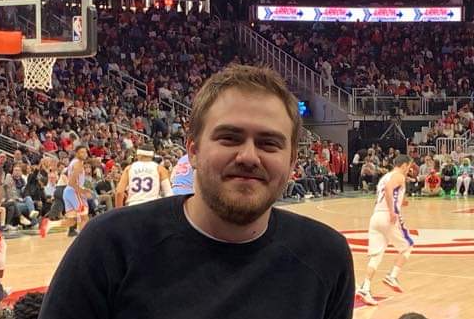 I earned my PhD in Biomedical Sciences and Engineering from Koç University under the supervision of Dr. Nathan A. Lack in 2022. After a brief postdoctoral fellowship at Vancouver Prostate Centre, I joined de Boer lab in September 2023. My main focus is the high throughput characterization of gene regulation, transcription factor biology and technology development. 
Graduate Students
Ishika Luthra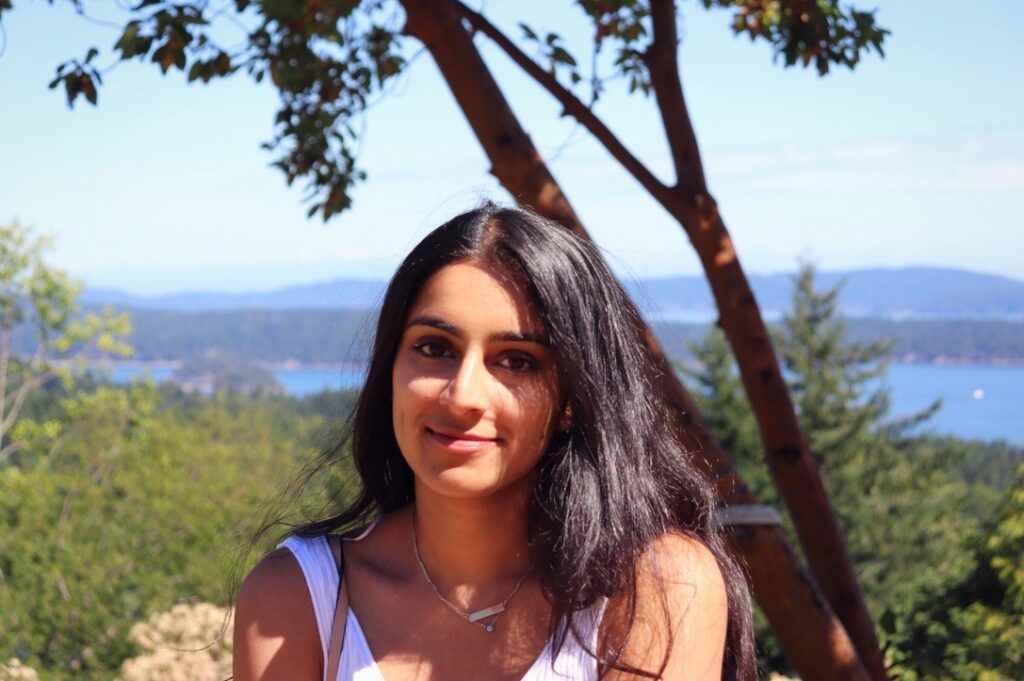 Ishika is a PhD student in Bioinformatics. She graduated from Simon Fraser University with a Bachelors of Applied Science in Biomedical Engineering in 2018. She is currently working on using CNN models to predict cell type specific motifs using single cell ATAC sequencing data. Her interests include yoga, baking and hiking.

Syed Asfar Lathif Salaudeen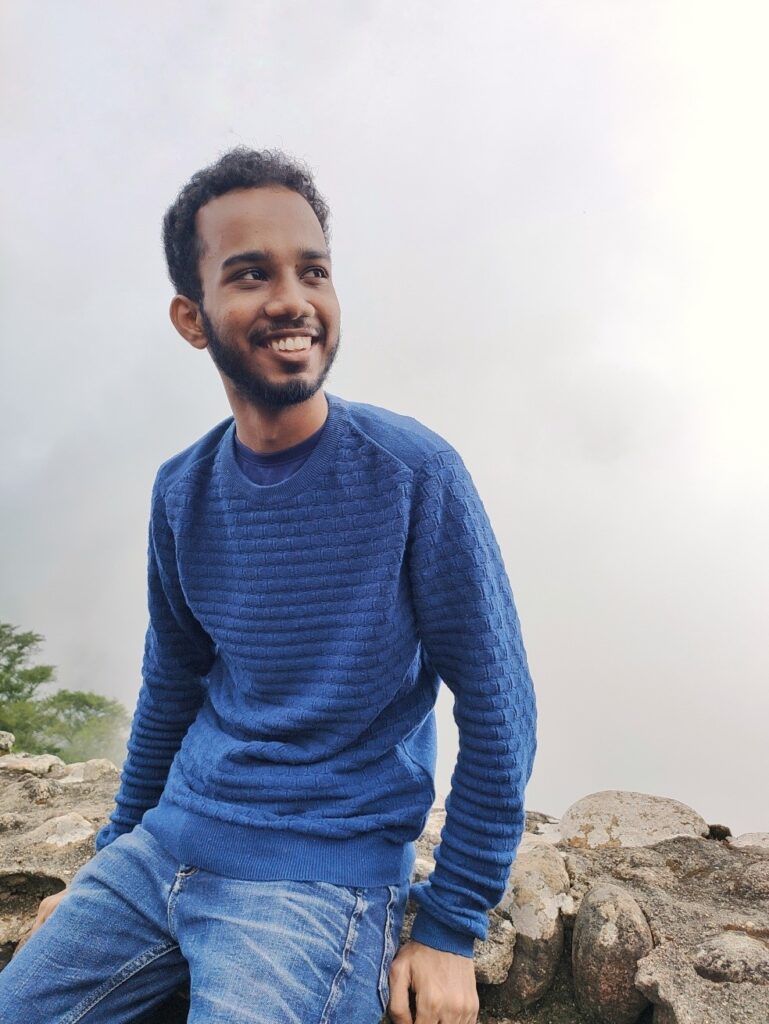 Asfar is pursuing his PhD in Genome Science and Technology at UBC. He received his B.Tech degree in Biotechnology in 2020 at Crescent University, Chennai, India. Besides being a huge biology enthusiast, he is also interested and curious in expanding his knowledge in Programming and Statistics, which drove him to join our team! He is also highly passionate about teaching and communicating science. In his leisure time, Asfar loves to make tea and enjoy having a good cup for any excuse! When not learning something new or indulging in his love for tea, he likes to spend time watching Netflix and walking along shores.
Tweet to @asfarlathif

Omar Tariq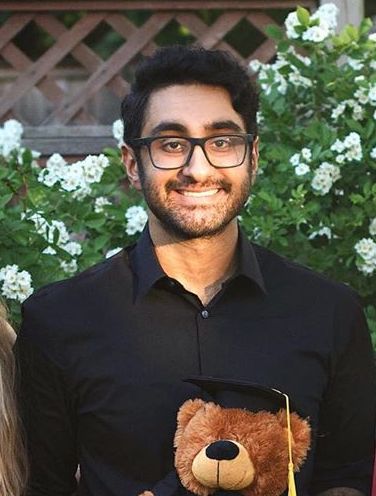 Omar is a PhD student at the School of Biomedical Engineering. He graduated in 2020 from the University of Ottawa with a degree in Biomedical Science where he developed an interest in computational biology research. He is investigating how mutations in cancer-associated Transcription Factors affect their function.
Abdul Muntakim Rafi (Rafi)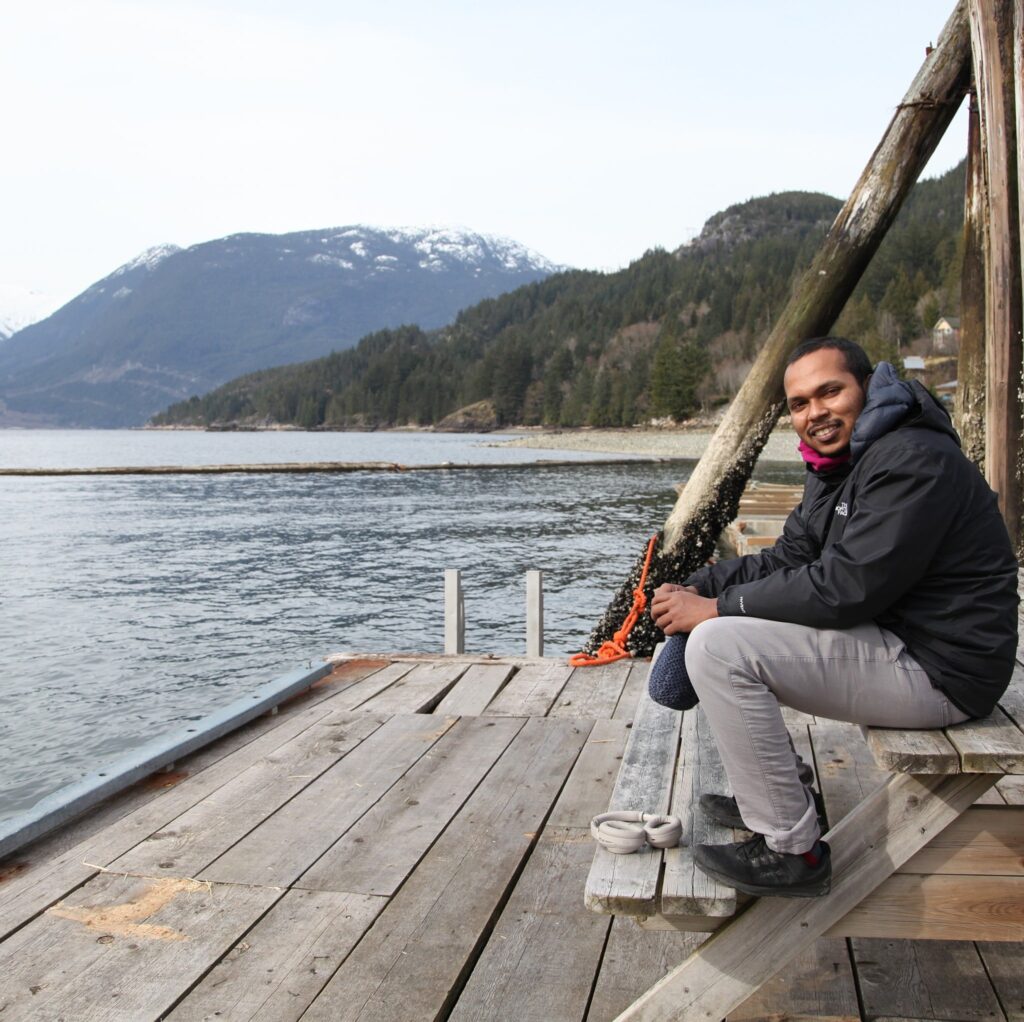 Abdul Muntakim Rafi is a Ph.D. candidate in Biomedical Engineering. He completed his Bachelor's degree in Electrical and Electronic Engineering at Bangladesh University of Engineering & Technology and later pursued his Master's in Electrical and Computer Engineering at University of Windsor.
Rafi's research concentrates on employing machine learning to design cis-regulatory models, develop methods to interpret them, and explore ways to enhance their performance, contributing to a quantitative comprehension of cis-regulatory logic. He has expertise in various programming languages and machine learning libraries, publications in top-tier ML conferences, and experience of working as a machine learning engineer in software companies and startups. Rafi has successfully supervised undergraduate students in the lab and is always on the lookout for motivated undergrads/high schoolers to join his research endeavors.
Hadis Kamali Dehghan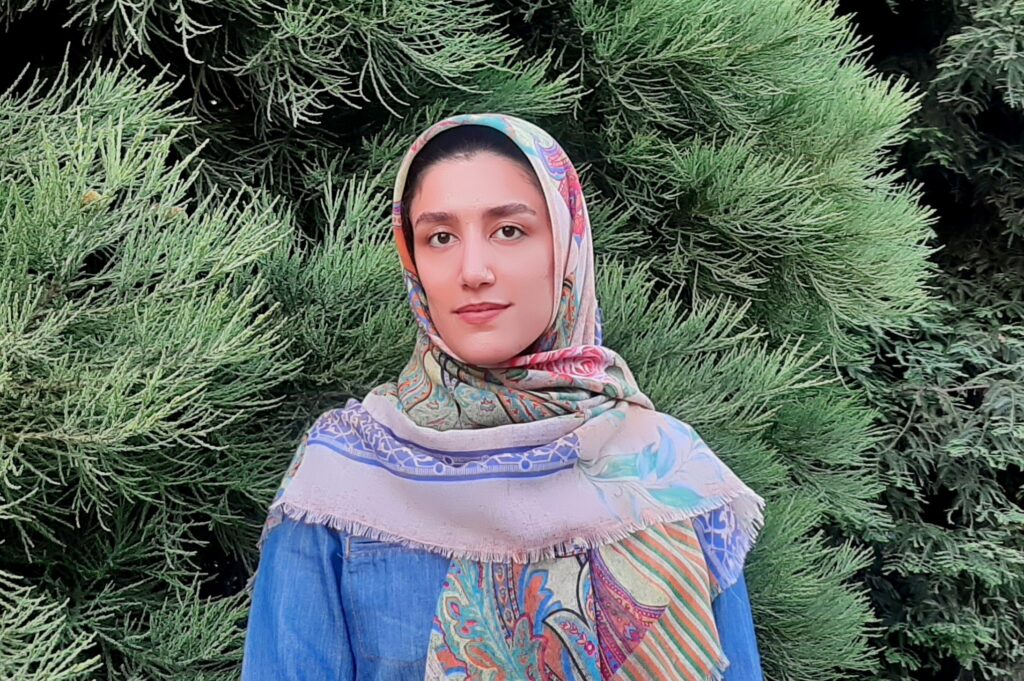 I am pursuing a master's degree in the Genome Science and Technology Program. My primary area of focus has been Biomedical Engineering, and I have worked on designing scaffolds for regenerative medicine. The role and importance of genetic changes in the occurrence of diseases has made me interested in conducting research in the field of genome and gene regulation; that's why I joined Dr. de Boer's group. Currently, I am trying to find drugs to treat gene regulation changes in diseases.
Nick Mateyko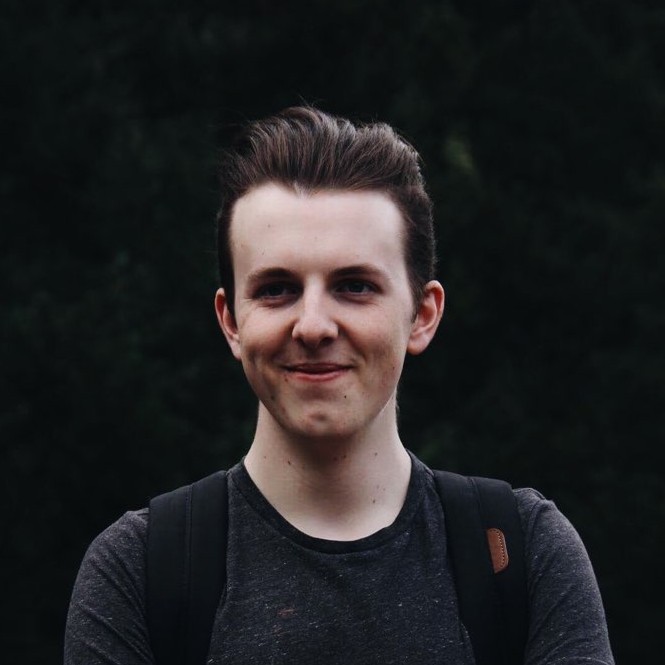 Nick is pursuing a MSc in Genome Science and Technology at UBC. He obtained his BSc in Biochemistry at the University of Victoria, where he worked on the structural biology of bacterial enzymes. He was drawn to the de Boer lab by his interest in synthetic biology and machine learning and a desire to understand eukaryotic gene regulation. In his spare time, he enjoys cooking, running, and trying to climb as many mountains as he can around Vancouver.
Will Cheney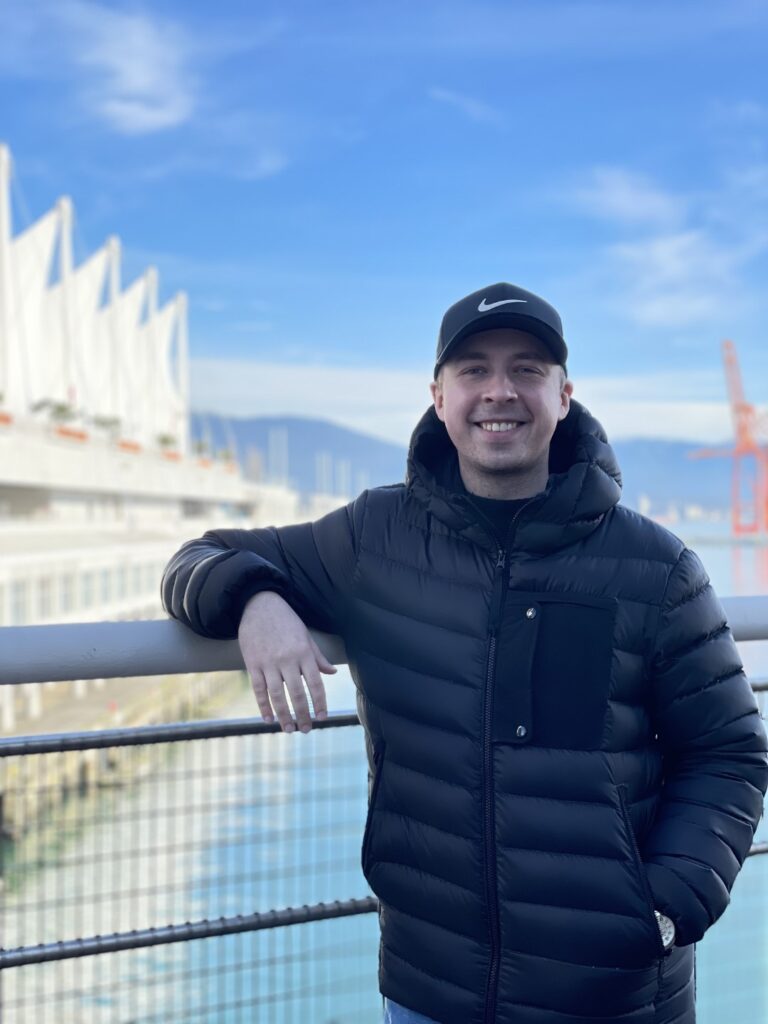 I'm a PhD student at University of British Columbia studying biomedical engineering. My interests lie in adapting and engineering proteins for therapeutic or practical use. I've previously built opioid biosensors by engineering Human receptor proteins and am currently working on understanding human transcription factor binding sites. A key challenge is massive sample space of possible DNA and protein sequences. To overcome this, I'm using synthetic biology to generate enormous datasets and training machine learning models to learn how transcription factors function.
Madison Chapel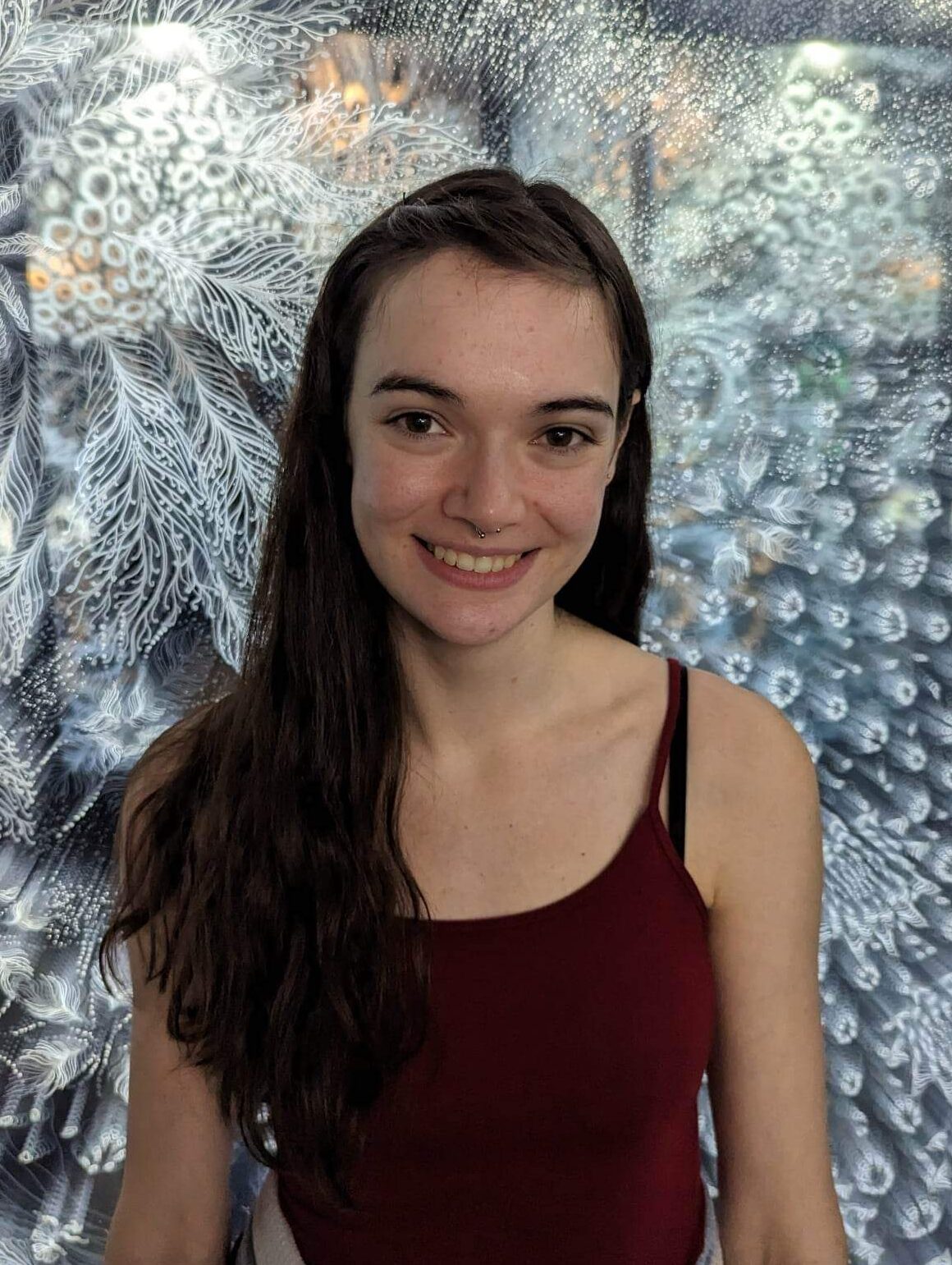 Madison is a masters student in the bioinformatics program. Before joining the de Boer lab, she completed her BSc in microbiology at the University of Manitoba and her BSc in computer science at University of the People. Madison is interested in exploring the underlying complexity of gene regulatory networks, and wants to focus on understanding how this complexity evolves. She plans to use her time in the de Boer lab to advance her understanding of machine learning. Outside of the lab, she spends her time cooking, sewing, and exploring Vancouver's beaches and parks.
Matt (Mateusz) Faltyn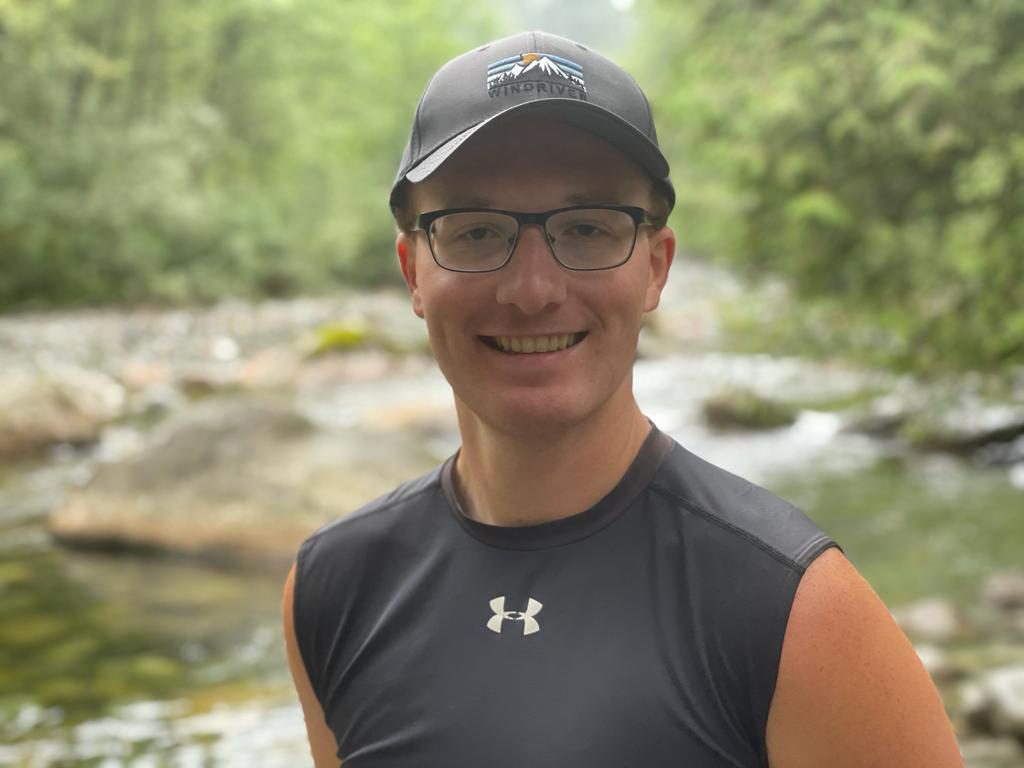 Matt is the Head of Blockchain Research at Aquanow and is pursuing a Bioinformatics PhD at the University of British Columbia (UBC). He obtained an Honours Bachelor of Arts & Science and Mathematics from McMaster University in 2021 and a Master of Science in Mathematics from UBC in 2023. His research endeavors are anchored in two domains: 1) Blackboard-to-Lab: Leveraging theoretical, computational, and algorithmic advancements to solve problems in the omics space; 2) Lab-to-Clinic: Collaborating with clinicians to solve real-world problems via synthetic data generation and machine learning.
JJ Hum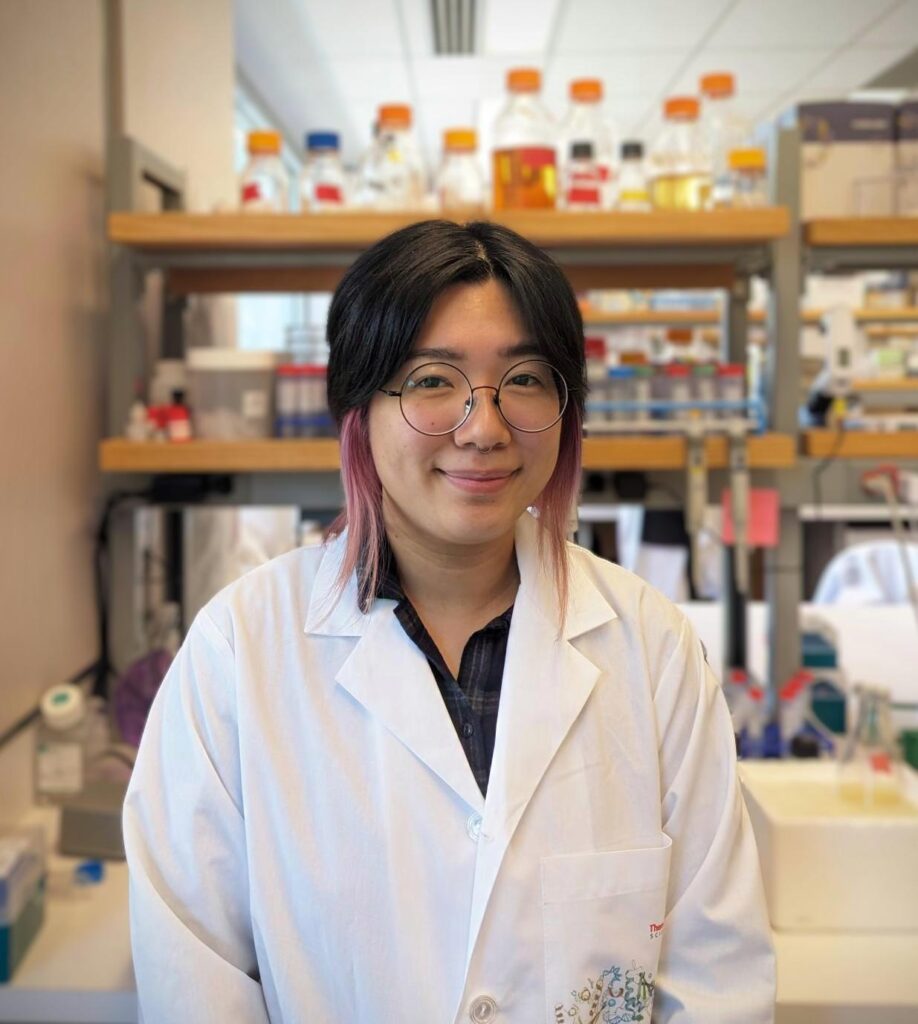 JJ is pursuing a MSc in Genome Science and Technology at UBC. After graduating from the UBC-BCIT Honours Bachelors of Biotechnology program in 2020, JJ worked at BC Centre for Disease Control and Boreal Genomics. In the de Boer lab, JJ is currently working on developing a magnetic cell sorter for high-throughput gene regulation assays. Outside of research, JJ enjoys knitting and playing various musical instruments.
Alumni
Undergraduate Students
Björn Holst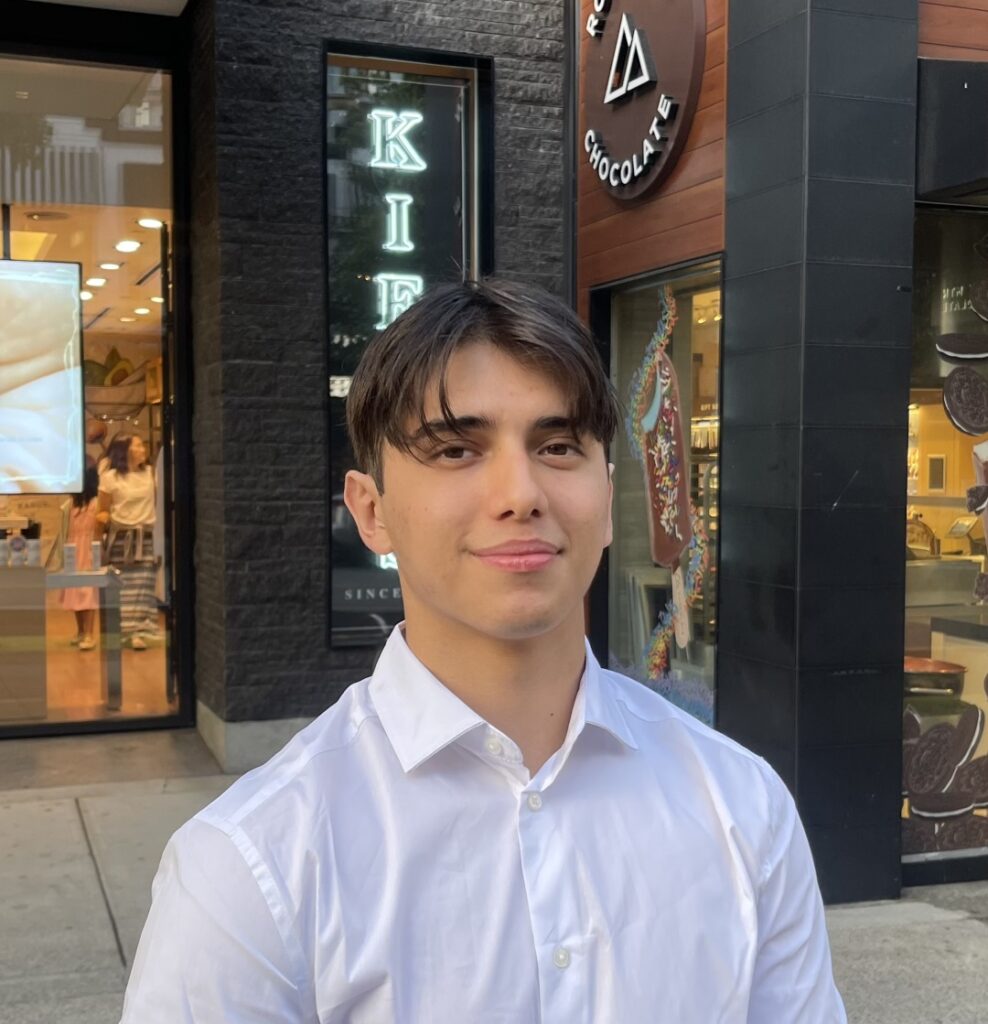 Björn is an undergraduate Computer Science student pursuing a BSc degree at UBC. Björn's research interests revolve around machine learning in STEM – with a focus on genetics, human movement, and robotics. For the 2023 SBME Summer Studentship program, Björn worked with Rafi to investigate data-driven methods of improving cis-regulatory model performance. In his free time, Björn loves volleyball and poetry.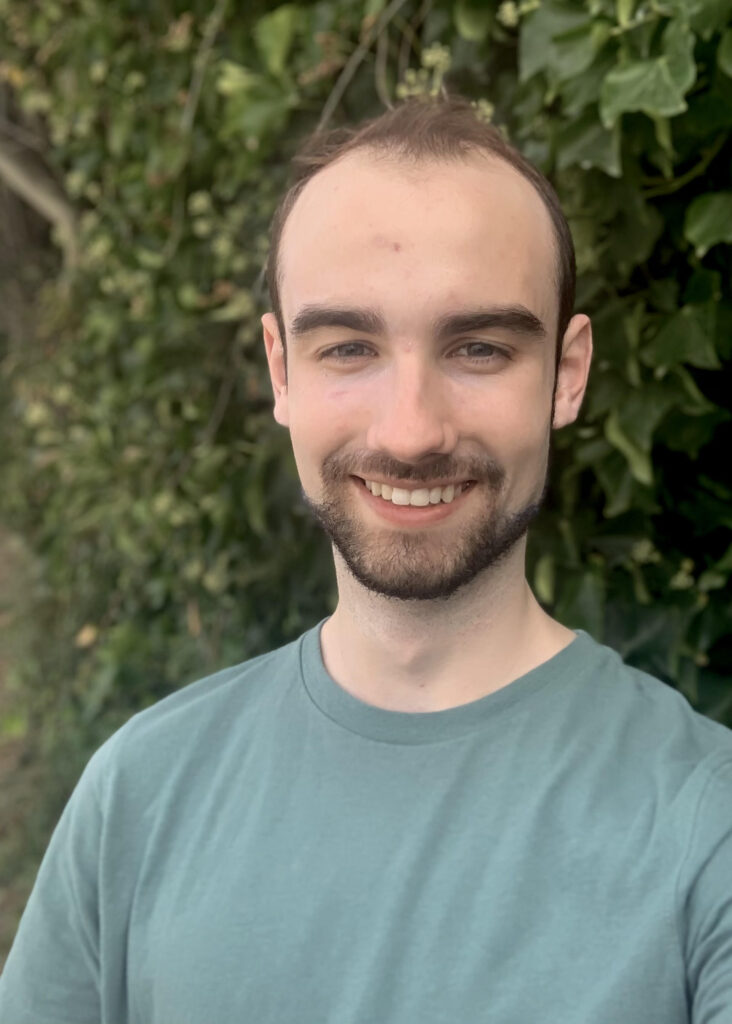 Hudson is pursuing a bachelor's degree in engineering physics at UBC. He has a strong interest in machine learning and mathematics which drew him towards a coop position in the de Boer lab. In the spring of 2023, Hudson worked with Rafi towards interpreting neural networks that were trained to predict DNA expression levels.
Emilia Chen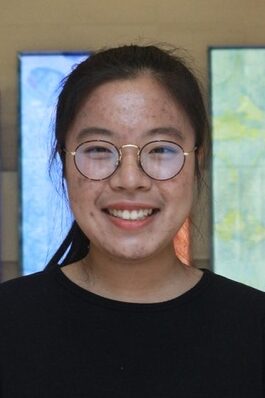 Emilia completed her BSc in Microbiology & Immunology and Computer Science at the University of British Columbia. She did Directed Studies followed by a SBME/GSAT Summer Studentship in the de Boer lab. Emilia enjoys integrating multidisciplinary approaches in problem-solving. Emilia worked with Ishika and Najmeh on investigating the grammatical rules in regulatory elements. Outside of research, Emilia loves exploring the great outdoors and good food.
Yimin Wang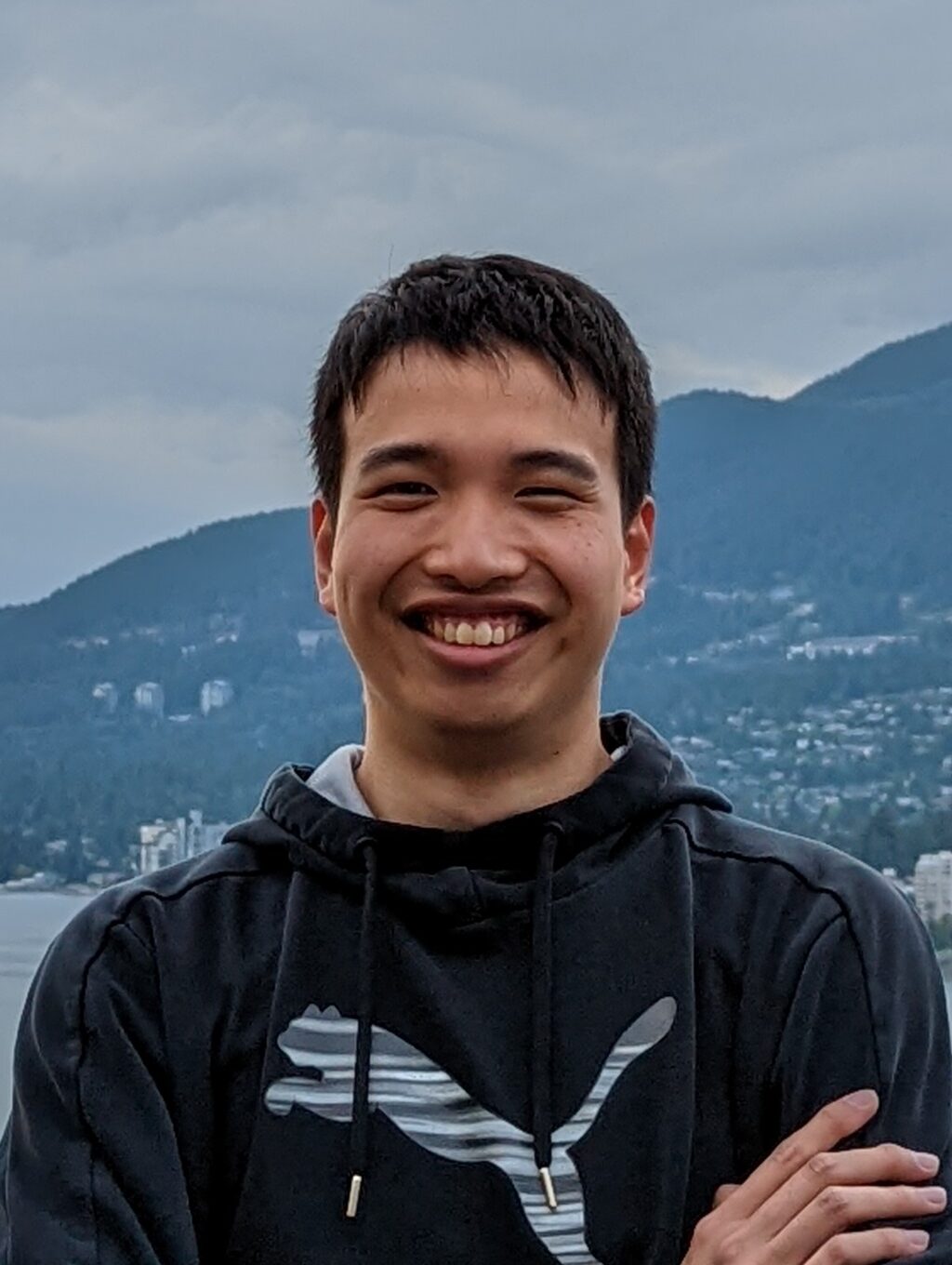 Yimin was a co-op student from BCIT who worked with Omar and Asfar on target capture approaches for enriching for specific genomic sequences.
Chris-Andra McIntosh
Chris-Andra investigated regulation of the TNFAIP3 gene as part of the CBR-SBME Undergraduate Research Program in the Summer of 2020.