Rafi AM, Penzar D, Nogina D, Lee D, Vaishnav ED, Lee D, Kim N, Kim S, Meshcheryakov G, Lando A, Yadollahpour P, Zinkevich A, Kim D, Shin Y, Kwak I-Y, Kim B-C, Lee J, Random Promoter DREAM Challenge Consortium, Kim S, Regev A, Albrecht J, Gong W, Kulakovskiy IV, Meyer P, de Boer C. Evaluation and optimization of sequence-based gene regulatory deep learning models. bioRxiv preprint. 2023. BioRxiv. Zenodo.
de Boer CG, Taipale J. Hold out the genome: A roadmap to solving the cis-regulatory code. BioRxiv preprint. 2023. BioRxiv.
Luthra I*, Chen XE*, Jensen C*, Rafi AM, Salaudeen AL, de Boer CG. Biochemical activity is the default DNA state in eukaryotes. bioRxiv preprint. 2022. BioRxiv. GEO.
Mateyko N*, Tariq O*, Chen XE, Cheney W, Salaudeen AL, Luthra I, Nikpour N, Rafi AM, Kamali Deghan H, Jensen C, de Boer C. GIL: A Python package for designing custom indexing primers. bioRxiv preprint. 2022. BioRxiv. GitHub.
Vaishnav ED*, de Boer CG*, Molinet J, Yassour M, Fan L, Adiconis X, Thompson DA, Levin JZ, Cubillos FA, Regev A. The evolution, evolvability and engineering of gene regulatory DNA. Nature. 2022 Mar 9. https://doi.org/10.1038/s41586-022-04506-6. PubMed. Journal. GitHub. Zenodo. GEO (and here).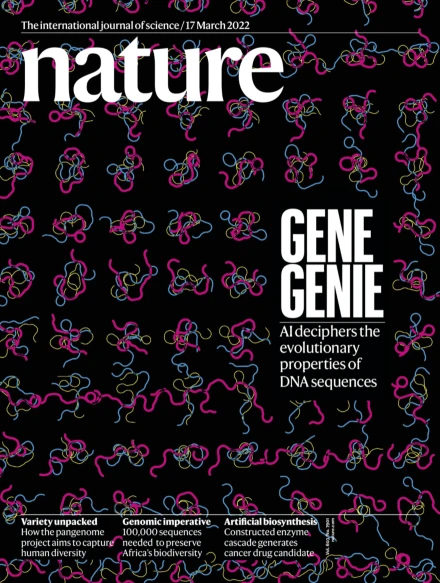 de Boer CG*, Ray JP*, Hacohen N, Regev R. MAUDE: Inferring expression changes in sorting-based CRISPR screens. Genome Biol. 2020 Jun 3;21(1):134. doi: 10.1186/s13059-020-02046-8. PubMed. Journal. bioRxiv. GitHub.
Ray JP*, de Boer CG*, Fulco CP, Lareau CA, Kanai M, Ulirsch JC, Tewhey R, Ludwig LS, Reilly SK, Bergman DT, Engreitz JM, Issner R, Finucane HK, Lander ES, Regev A, Hacohen N. Prioritizing disease and trait causal variants at the TNFAIP3 locus using functional and genomic features. Nat Commun. 2020 Mar 6;11(1):1237. doi: 10.1038/s41467-020-15022-4. PubMed. Journal. GitHub (and here and here). GEO.
de Boer CG, Vaishnav ED, Sadeh R, Abeyta EL, Friedman N, Regev A. Deciphering gene-regulatory logic with 100 million random promoters. Nat Biotechnol. 2020 Jan;38(1):56-65. doi: 10.1038/s41587-019-0315-8. Epub 2019 Dec 2. PubMed. Journal. GitHub. bioRxiv. GEO (and here).
Mann M*, Mehta A*, de Boer C*, Kowalczyk MS*, Lee K, Rogel N, Knecht AR, Farouq D, Regev A, Baltimore D. Heterogeneous Responses of Hematopoietic Stem Cells to Inflammatory Stimuli are Altered with Age. Cell Rep. 2018 Dec 11;25(11):2992-3005.e5. PubMed. Journal.
Sade-Feldman M*, Yizhak K*, Bjorgaard SL, Ray JP, de Boer CG, Lieb DJ, Chen JH, Frederick DT, Barzily-Rokni M, Freeman SS, Reuben A, Hoover PJ, Villani A-C, Eliane J-P, Hammond MR, Vitzthum H, Blackmon SM, Li B, Gopalakrishnan V, Reddy SM, Zachary A, Cooper ZA, Stemmer-Rachamimov A, Flaherty KT, Wargo JA, Boland GM, Sullivan RJ, Getz G, and Hacohen N. Defining T cell states associated with response to checkpoint immunotherapy in melanoma. Cell. 2018 Nov 1;175(4):998-1013.e20. PubMed. Journal.
de Boer CG, Regev A. BROCKMAN: Deciphering variance in epigenomic regulators by k-mer factorization. BMC Bioinformatics. 2018 Jul 3;19(1):253. PubMed. Journal. GitHub.
Puram RV, Kowalczyk MS, de Boer CG, Schneider RK, Miller PG, McConkey M, Tothova Z, Tejero H, Heckl D, Järås M, Chen MC, Li H, Tamayo A, Cowley GS, Rozenblatt-Rosen O, Al-Shahrour F, Regev A, Ebert BL. Core Circadian Clock Genes Regulate Leukemia Stem Cells in AML. Cell. 2016 Apr 7;165(2):303-16. PubMed. Journal.
Salinas F*, de Boer CG*, Abarca V, García V, Cuevas M, Araos S, Larrondo LF, Martínez C, Cubillos FA. Natural variation in non-coding regions underlying phenotypic diversity in budding yeast. Sci Rep. 2016 Feb 22;6:21849. doi: 10.1038/srep21849. PubMed. Journal.
de Boer CG, van Bakel H, Tsui K, Li J, Morris QD, Nislow C, Greenblatt JF, Hughes TR. 2014. A Unified Model for Yeast Transcript Definition. Genome Res. 24(1): 154-166. PubMed. Journal.
For the complete listing, please see Carl's Google Scholar page.